Happy Valentines Day, Dear Readers! Today I'm sharing the pink tablescape I presently have set in the dining hall of Granbery Manor. Last week, I hosted a little romantic dinner for my daughters and their young men and was inspired to set the table in pink for the Valentines holiday.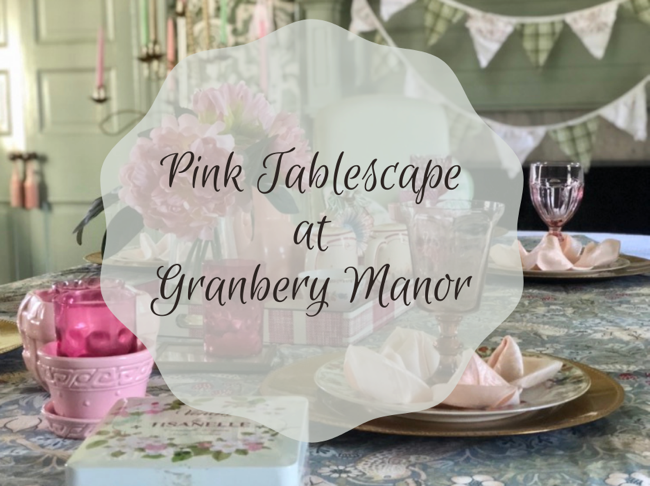 Although I post images of Granbery frequently on Instagram, some of you have reached out asking for me to share more "after" photos on the blog. You'll see that our dining hall restoration and decoration is completed, and we try to enjoy it every day.
Almost all of the furnishings here are from our former home, Stoneybrook Acres, just a couple of streets over from where we live now.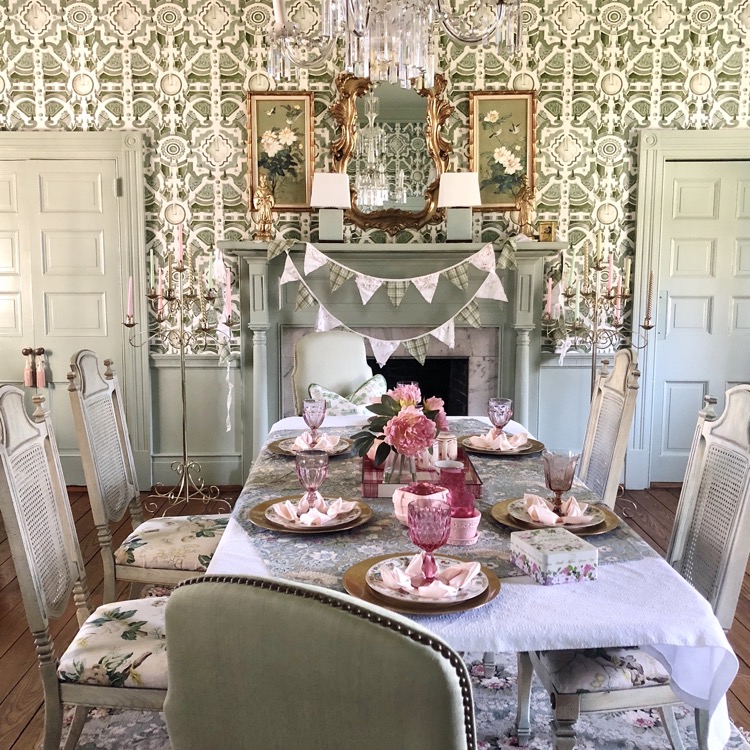 As you can probably tell, I like to call houses and even rooms by romantic names, which I is why I prefer to call it my "dining hall" instead of "dining room," haha! I like to imagine that I live in the English countryside, maybe the Cotswolds (which I am kind of obsessed with).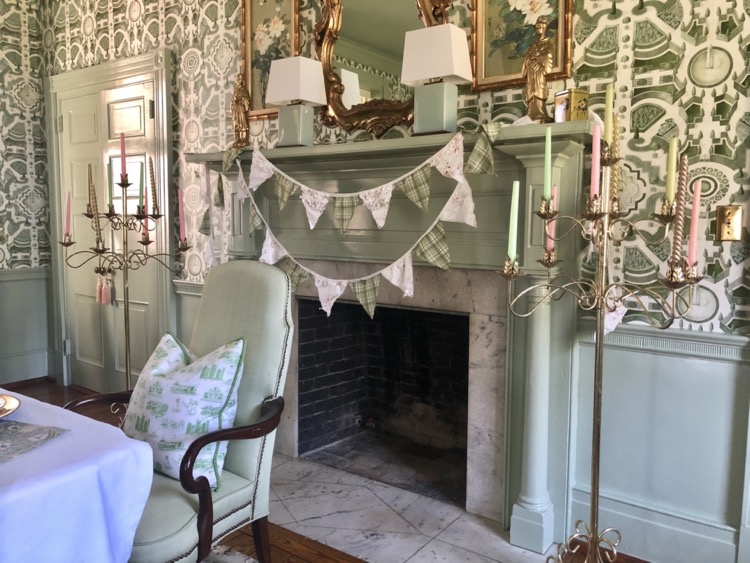 The pennant flag garland I hung from the mantel is called "bunting" by the Brits, and my younger daughter sewed yards and yards of it for my older daughter's wedding last year. It's so pretty to use it to decorate for special occasions, like this Valentine dinner. Oh, and I originally bought those standing candelabras from Facebook Marketplace for our daughter's wedding, as well!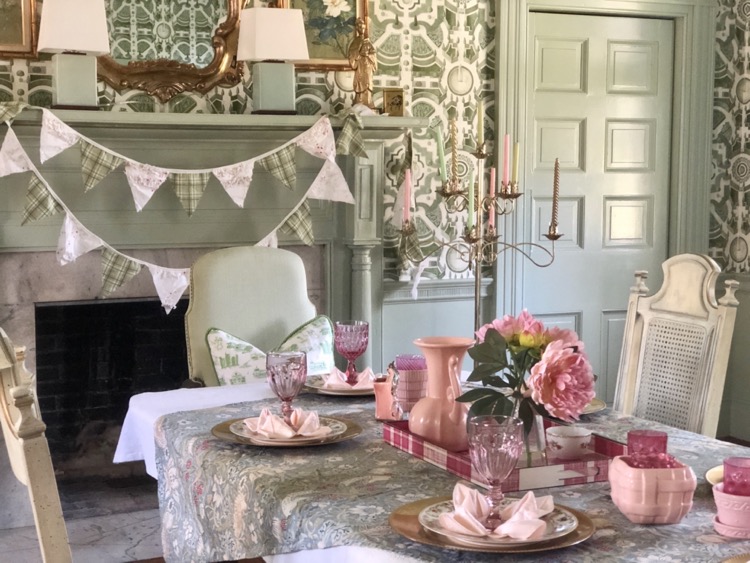 The tablescape started with a white textured tablecloth, with a smaller patterned one draped across the top of it at an angle. This is a Morris & Co. Strawberry Thief pattern that I actually bought in the Cotwolds when we took a big family trip to England five years ago.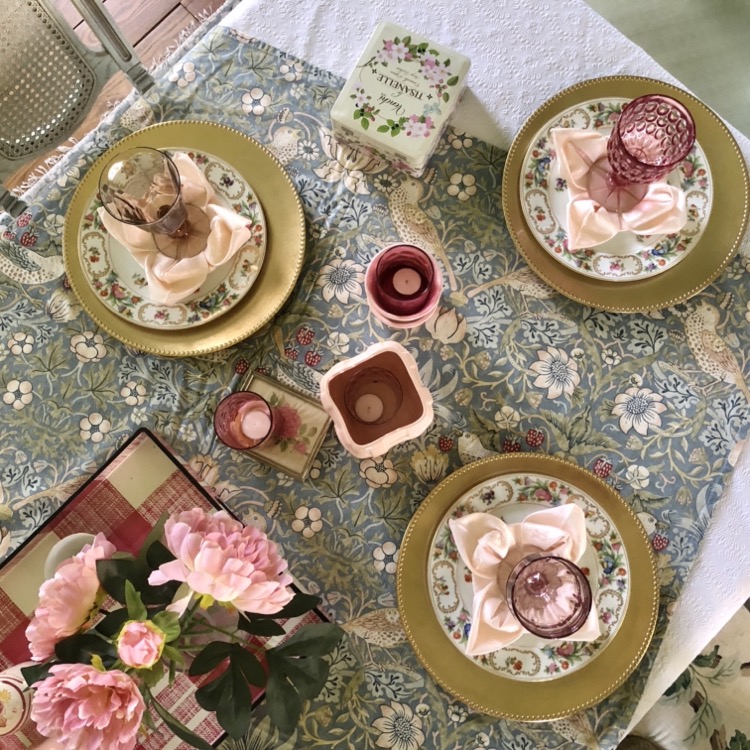 Floral family china, pink vintage glassware, and inexpensive gold chargers set the tone for table. I pulled out an old napkin folding book and fashioned flowers out of these pink linen napkins.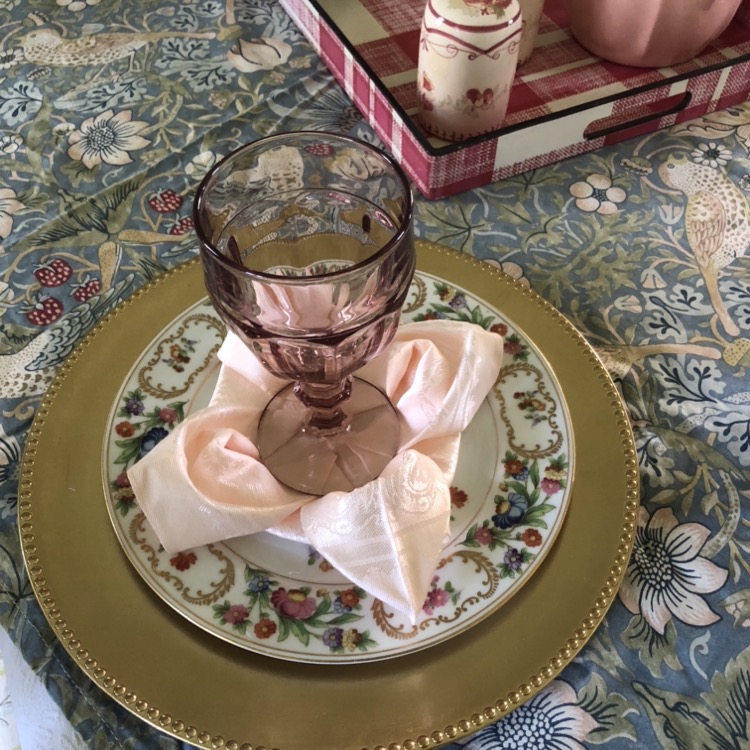 I pulled some pink pottery and flower pots from my hutch and added tea lights to create a romantic dinner experience.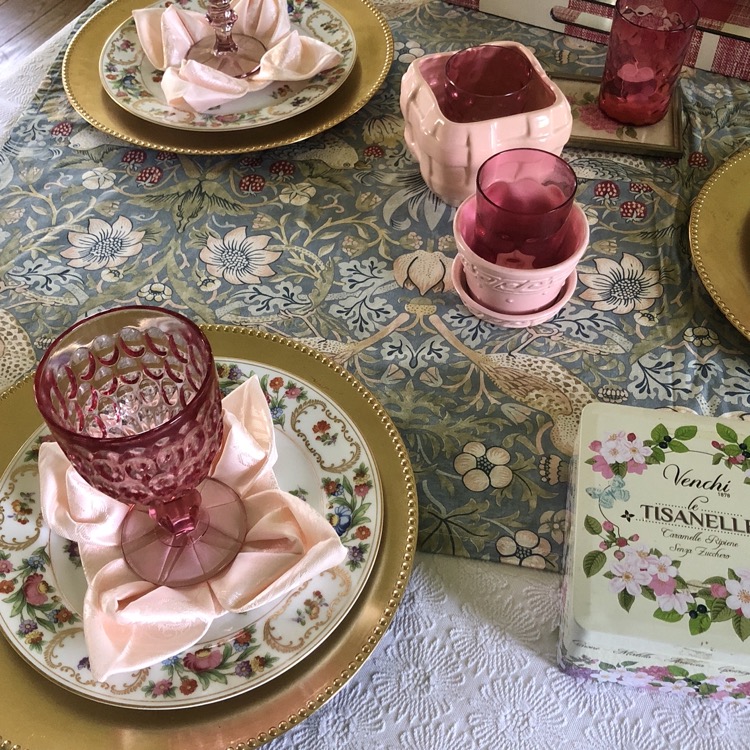 Mr. Man and I bought this 1970s china hutch when we were early married and painted it creamy white. I've changed out the paper in the back of it a few times over the years (it's repositionable shelf liner!), which is currently a pink geometric pattern: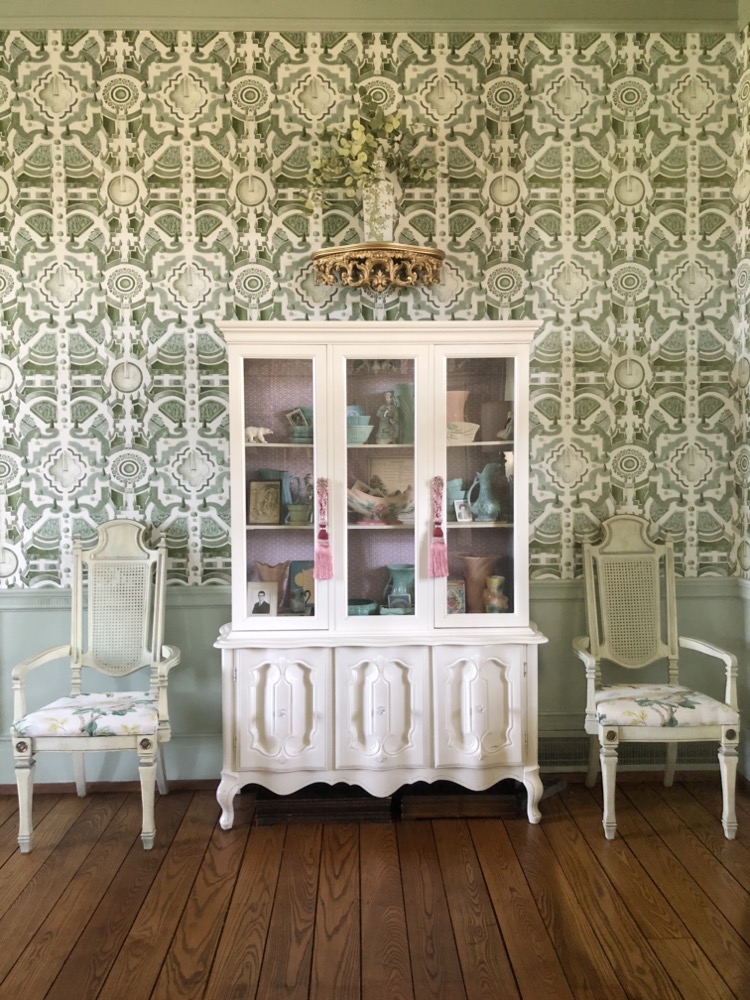 You may be wondering about the actual dinner I served.
Cooking isn't my forte, so the tablescape looked better than the dinner tasted, I have no doubt!!! I served a ready-to-go pork tenderloin from Costco, mixed roasted vegetables (the frozen variety bag), Sister Schubert rolls, and those presliced frozen Pillsbury heart cookies. Martha Stewart, I am not . . .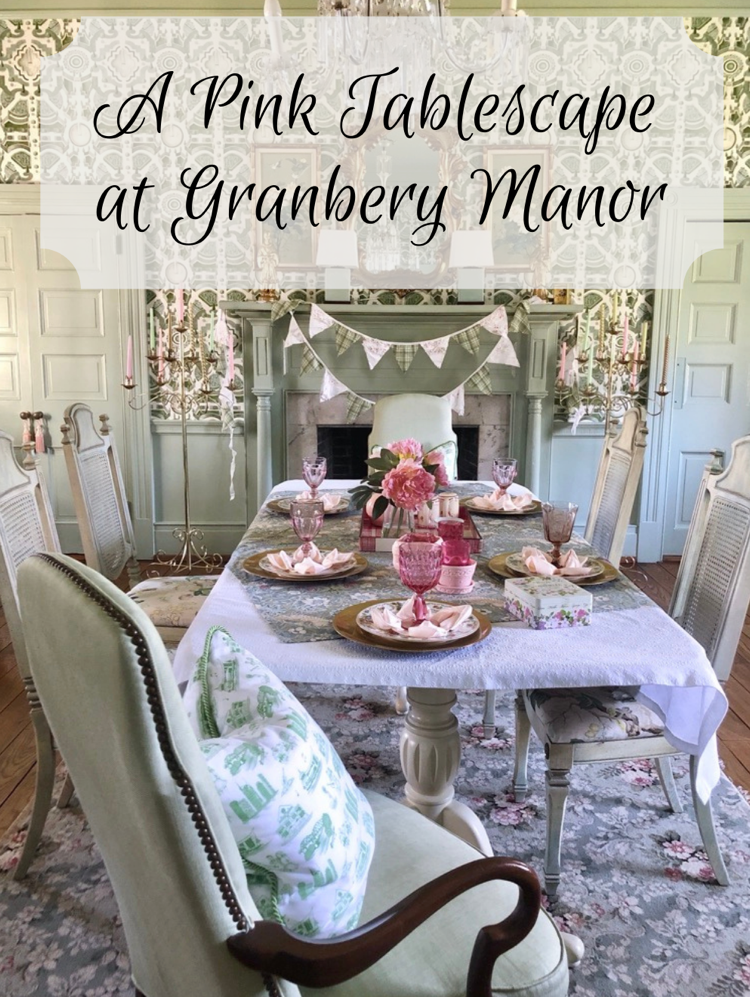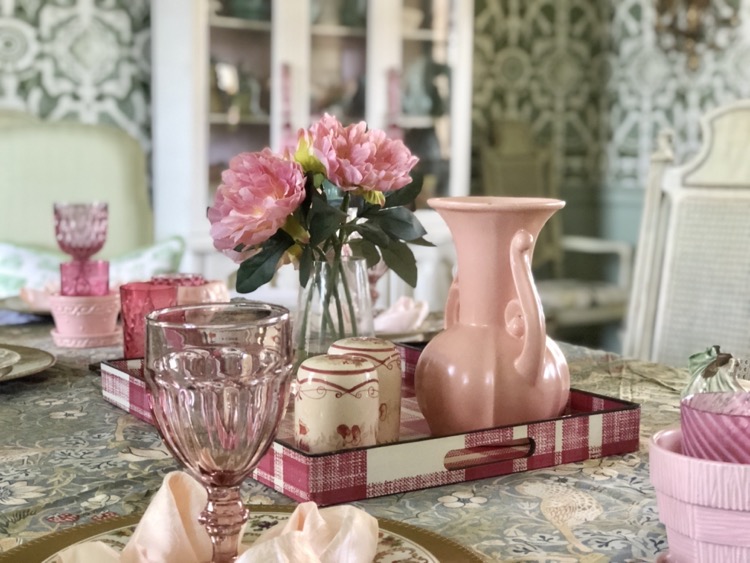 Are you setting a pretty table for your Valentine, or maybe for your Galentines?
Truth: we are actually going out for Mexican tonight. 🙂