CHICO, Calif. – The City of Chico is offering even more free plans to make it easier and cheaper for people to build backyard Accessory Dwelling Units (ADU).
"I am a single mom so a lot of the times I usually try to find low-income housing," said Kaela Hall who lives in Chico.
She said finding affordable housing for her and her two kids has been a struggle.
"A lot of them have really long wait-lists like five to six year," Hall told Action News Now.
She is not alone. That is why the City of Chico is working on making more options available to people.
This week Chico added another pre-approved no-cost ADU plan.
This one is a two-story design. It will have a two-car garage on the bottom and a one-bed home up on top.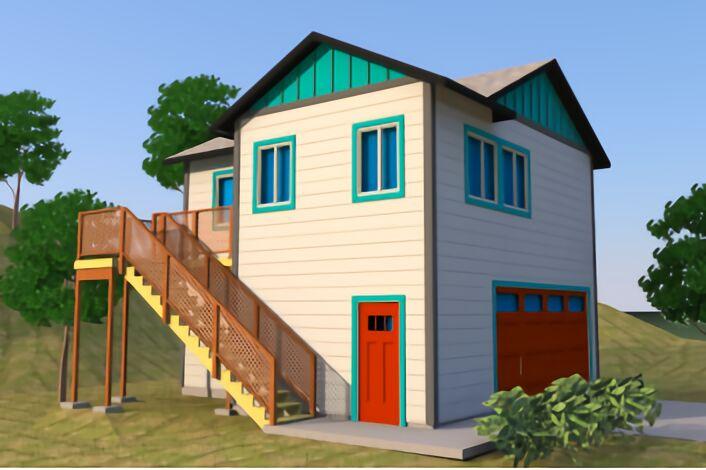 ADUs do often help the homeowner that is renting out the space. That is because they are getting money to help pay down their own mortgage.
Although, renting an ADU can be pricey. A two story, two-bed, one bath is currently on the market for $1500 in Chico. Other people told Action News Now they pay about $2000.
Hall hopes more affordable units will be made available.
"I would just hope they would actually build low-income apartment complexes instead of luxury," said Hall.
The city told Action News Now it is doing just that. It currently has about 16 affordable housing projects under construction. This will create about 1390 new affordable units.
One of these projects is the old Jesus Center on Park Avenue. Tent there will be about $366 to $942 a month, depending on household size and income.
"I am trying to find a house that will accept section 8 and have a backyard," said Hall. "It's pretty crowded right now.
When it comes to ADUs, the city says its built 32 so far this year. There are about 40 others under construction plus others still in the planning process.
The city says there are hundreds across the entire area.
ADUs cost around $200 to $250 per square foot to build, with the largest building option being 749 square feet.
You can click here to learn more about the 14 free pre-approved ADU options available in Chico.