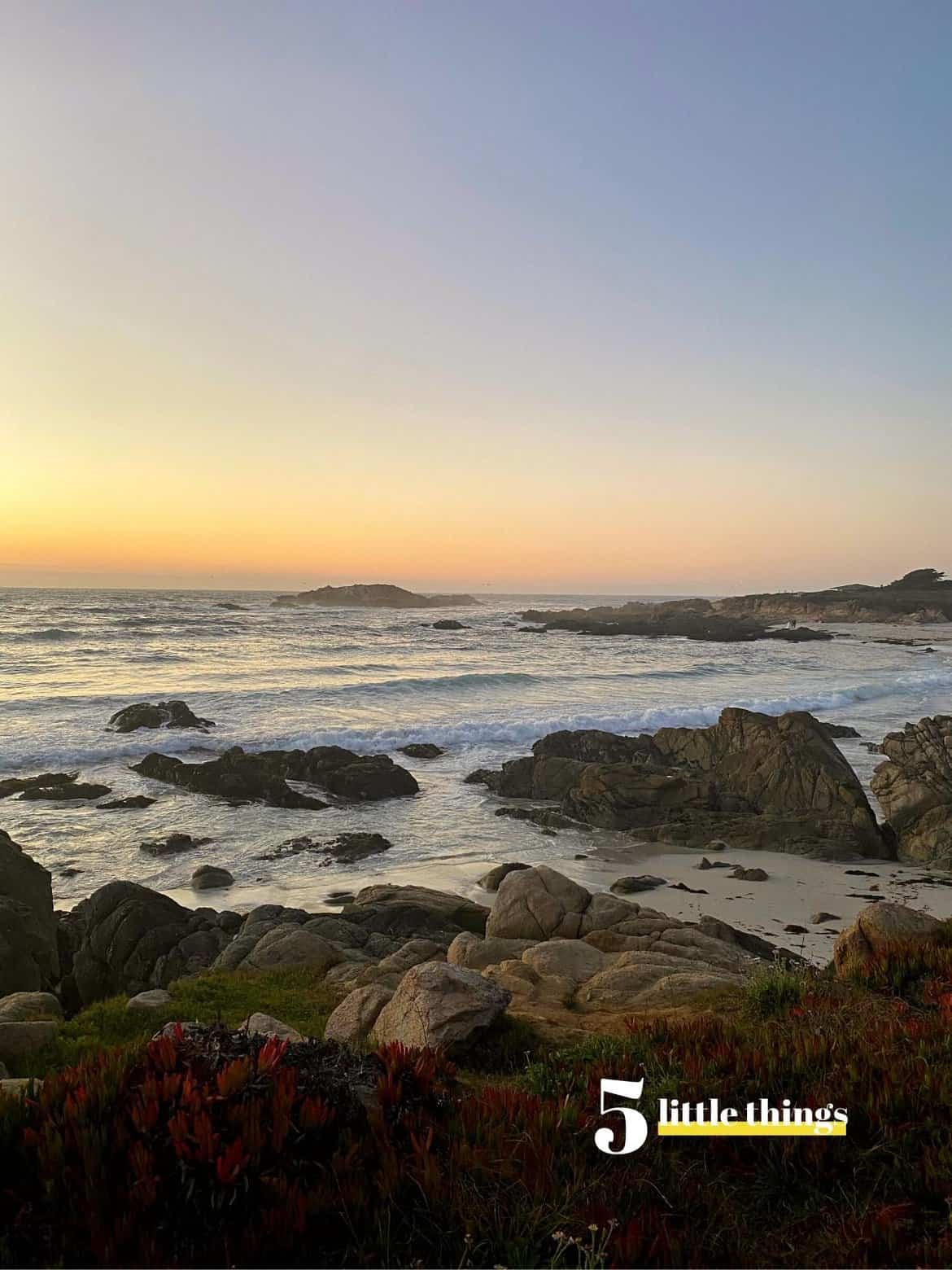 It's me. Remember me? I took an intentional break from my Five Little Things Series and newsletters over the summer, and I hope you've been well. I've still been working behind the scenes, and there are new recipes on the blog, in case you missed them. But I have been focusing more on enjoying my family while the kids were on summer break. Instead of summer vacation, their activities took over the last few months, and it was wonderful to see them thrive in their passions.
August has been a freight train with early returns to school and an onslaught of work travel for both my husband and me. So, it seems fitting to jump right back into my routines, and I am so excited to return with Five Little Things I loved this week:
1. Celebrations
Last weekend, my husband and I celebrated 21 years of marriage. Since we skipped a 20th-anniversary celebration last year due to the lingering pandemic, we made up for it by spending time in three of our favorite places – Pebble Beach, Half Moon Bay, and Napa. It was absolute bliss, and I was wondering, would you like a little travel guide for those locations? I realize that I probably should have a guide in my travel section!
2. Little Ones
The weekend before that, my sister and her family came up for a visit, and I had the chance to spend time with my little three-year-old niece. Oh, what fun it was to have a toddler in the house again! I nearly forgot!!
It also reminded me of the joys of potty training. If you've got a toddler at home, this one's for you:
3. No Bake Desserts
It has been a scorcher this week – I hope you have been staying cool, especially if you've been baking out here on the West Coast! I haven't turned my oven on and, instead, have been embracing no-bake treats, like the Mango Float (Crema de Mangga) I recently shared. I've also got some extra Avocado Popsicles in the freezer, which is the perfect cool treat!
4. Rainbows
Many are mourning the loss and celebrating Queen Elizabeth II's life. Seeing the double rainbow over Buckingham Palace and other significant landmarks in London was poignant.
The scene outside Buckingham Palace just minutes after the announcement of Queen Elizabeth II's death was made.

A double rainbow appears above the monument of our 2nd longest serving monarch – Queen Victoria pic.twitter.com/2Ya6CdG2xr

— Royal Central (@RoyalCentral) September 8, 2022
5. Dad Jokes
I am so guilty of loving a good dad joke. When I was in Utah with my daughter last month, we heard a guy run a new joke by his friend, and it had me cracking up – even if my daughter was shaking her head. This video is sure to make you smile, even if you resist. I read somewhere that this guy's neighbor is actually his sister, which makes it even more adorable.