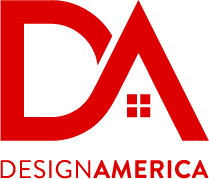 "The farmhouse style is part of the fabric of America," said Robert Ketterer, CEO of Design America, Inc.

ST. LOUIS (PRWEB)
July 12, 2022
For homeowners and or builders looking to build modern and spacious, or more modest and comfortable home designs, the new book, "Modern Farmhouse Home Plans," is the ideal starting point. Containing house plans for over 100 of today's most popular architectural styles, this book helps readers find a house plan that fits their needs and their budget. From more rustic designs to homes with a more modern flair, "Modern Farmhouse Home Plans," is the right place to start the home design process. Included are helpful articles on everything from the steps to getting your new home built to amazing smart home technology.
With this book, readers will discover Modern Farmhouse plans suitable for building and dreaming. To see the entire collection of Modern Farmhouse plans available, visit houseplansandmore.com, or to order this best-selling book on Amazon.
With 70 years supporting their clients, Design America, Inc., which publishes over three dozen best-selling home plan and project plan publications on Amazon, knows that building a home is the decision of a lifetime. Their expert team works with clients, gives them the knowledge, and the support they need, and empowers them to build their new home perfectly down to the very last detail.
"When we think of home sweet home, most of us picture a farmhouse with land around it. With this new book, we're helping people find that special farmhouse of their dreams, and giving them access to affordable construction drawings to help make it a reality. For those who aren't ready to build now, this collection of designs is a fun way to simply browse the most popular farmhouse designs of today."
If you would like more information about this topic, please contact Susan Pohlman at 800-373-2646, or email at [email protected].
Share article on social media or email: